New BJJ Drilling Class
We are replacing our 5pm MMA team class with a BJJ technical drilling class.  This class will run from 5-6pm Monday, Wednesday, and Friday starting immediately.  This class will give our competitors a chance to drill more to help build up their autonomic response but will also help our general members increase their muscle memory and elevate their bjj games!
5pm Muay Thai Class Freeze
Our Muay Thai kickboxing instructor Vinn Xayaveth will be making his pro Muay Thai debut later this week in California.  While he is gone we will not have our 5pm Muay Thai class on Tuesdays and Thursdays.  We will resume our 5pm Muay Thai class as of March 18.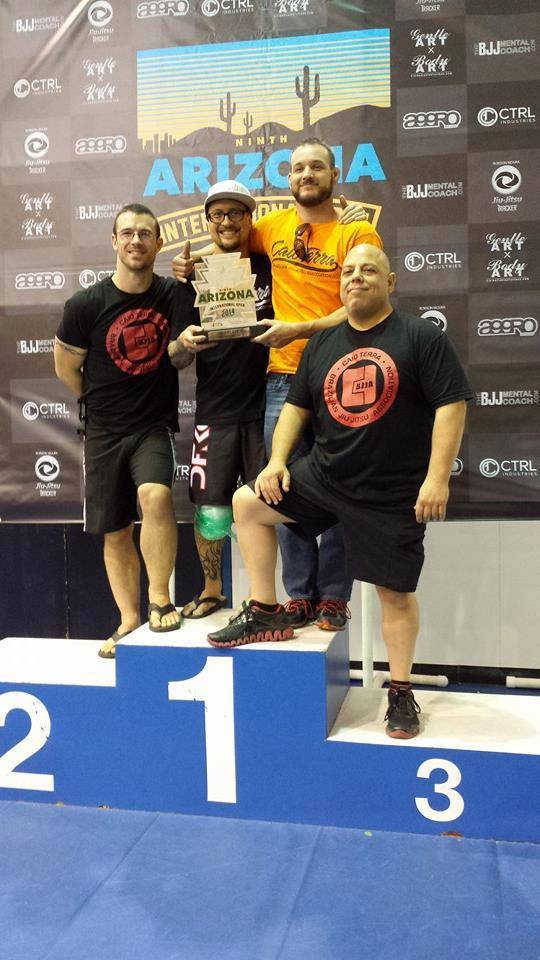 Caio Terra Association Arizona Takes 3rd!!!
CTA Arizona (made up of Phoenix BJJ & MMA Academy, Strong Heart Academy and Jay Pages BJJ & MMA) competed at the 9th Arizona International Open this past weekend and placed 3rd overall!  This is the largest tournament in Arizona and was a huge victory for the team!  The results below are for our members at Phoenix BJJ & MMA Academy:
1st Place Finishers:

Richard Timney
Steve Muniz
Caleb Baker

2nd Place Finishers:

CJ Soliven
Paul Burgess
Korey Kerber
Mario Lujan
Kevin Scott (Weight Class)
Kevin Scott (Open Division)

3rd Place Finishers:

Troy Bilbo
Hana Kialoa
Destiny Cazares
Jose Barraza
We sent 17 adults to compete and brought home 13 medals!
NAGA Phoenix Results:
Destiny Cazares competed for Phoenix BJJ & MMA Academy under the CT Association banner and placed 1st in the female juvenile no-gi division.  She did so well they bumped her up to compete in the women's adult female no-gi division two weight classes above her normal weight.  She lost in the finals to another female that outweighed her b 30 lbs taking home a 2nd place medal!