New Morning Fundamental Brazilian Jiu Jitsu Classes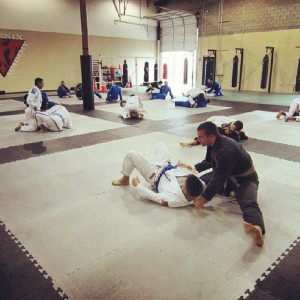 We will be adding a new morning fundamentals bjj class to our schedule this Wednesday, September 4th!  These classes will run every Monday, Wednesday, and Friday morning from 8-9am and will be taught by Dee Fernandez.  Here is our updated schedule!
New Mixed Martial Arts Cardio Fitness Classes
Starting tomorrow we will be offering a new MMA Cardio Fitness class at 7pm.  This class will run Monday through Thursday every week from 7-8pm and will be taught by Warren and Josh.  If you are looking for a hard workout to help you lose weight and get into shape without the contact involved in a normal mixed martial arts class then come give this class a try!
Upcoming Belt Promotion for Kids BJJ Class!!!
This Wednesday, September 4, we will be holding a belt promotion for our kids brazilian jiu jitsu class.  This will occur during our normal class from 5-6pm.  We will be doing 17 belt promotions and multiple stripe promotions.  Please come and support your team!