New Muay Thai Class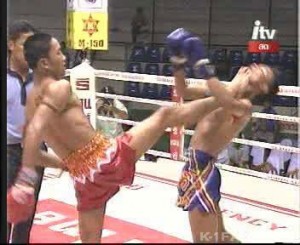 We have officially added Muay Thai kickboxing to our schedule.  This class will run on Monday and Wednesday night from 8pm-9pm.  The required equipment for this class is approved 16 oz boxing gloves, mexican style handwraps, groin protection, and shin guards.  We have some equipment available to borrow, but suggest you buy your own.  You can purchase all your equipment through us at a much cheaper rate than market value or purchase approved equipment from another retailer.
Updated Schedule
We have updated our schedule again to show the newly added Muay Thai classes.  We have also changed the Saturday practice schedule.  Our Saturday schedule is now Judo from 11am-12pm and then your choice of all level no-gi bjj or boxing from 12pm-1pm.  You can pick up a new schedule at the gym or go here.
Competition Team Practice
Since we have both a gi and no-gi tournament coming up we will be training both gi and no-gi in our competition classes.  Monday, Wednesday, and Friday's competition class will be a gi class.  Tuesday and Thursday's competition class will be a no-gi class.
Upcoming Tournament Schedule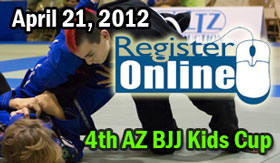 We have multiple upcoming tournaments that we will be competing in.  The first tournament will be the 4th Arizona Brazilian Jiu Jitsu Kids Cup on April 21st at Westwood High School in Mesa, AZ.  Up next is the IBJJF Phoenix International Open on April 28 (location has not been verified yet).  The following week NAGA will be holding the 2012 NAGA Arizona Grappling Championships on May 5 at Phoenix College.  After that we would like to send a team to the 2012 IBJJF World Championships in California from May 31 through June 3rd.  The last big event we will be competing in for the summer will be the 2012 Arizona State Brazilian Jiu Jitsu Championships (date and location have yet to be announced).